MILK-PACKAGING COLLECTION BOX AT RESIDENTIAL AREAS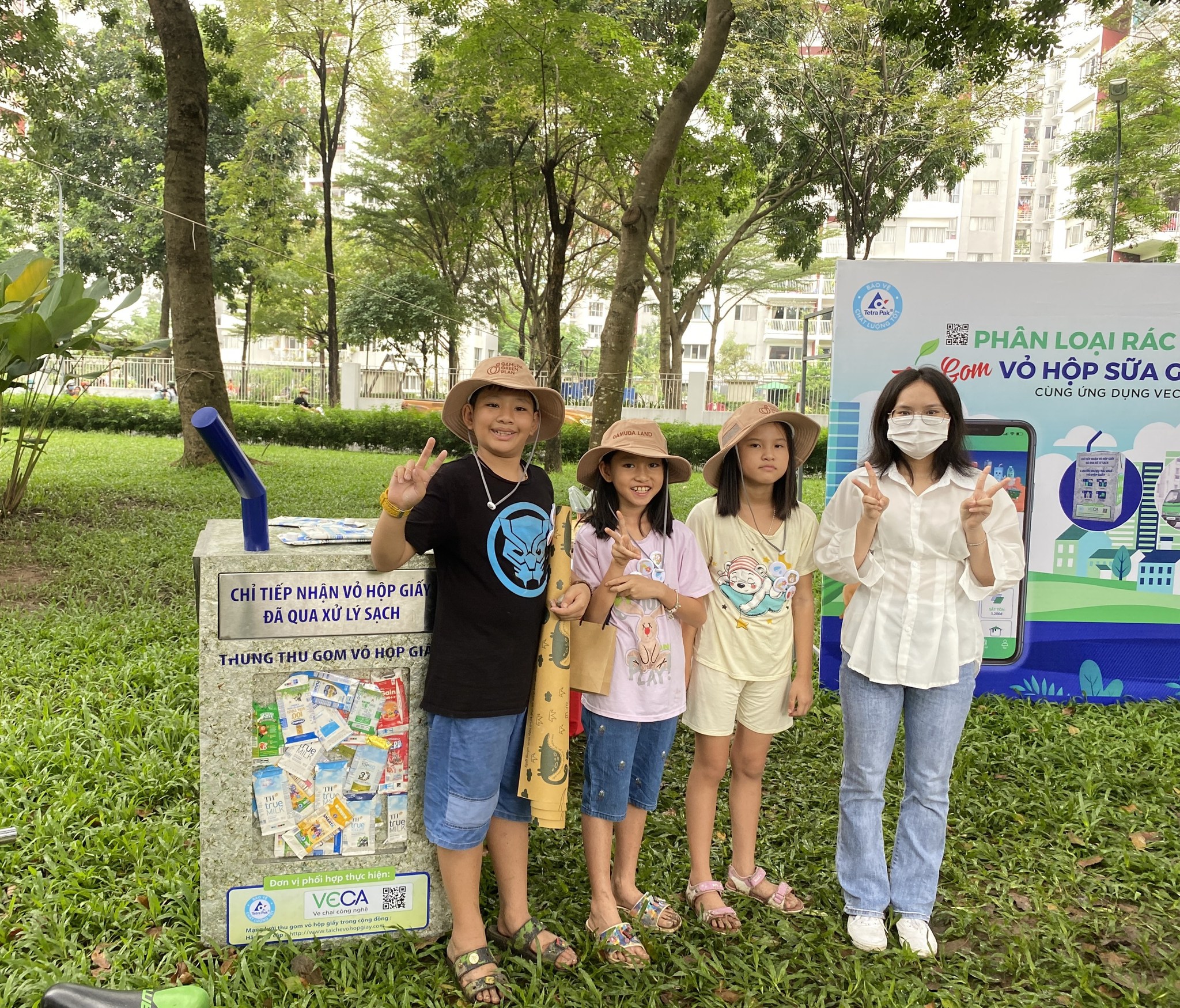 "Collection Box for Paper Milk Bottles and Period Collection at apartment buidlings" program, the collaboration of TetraPak Vietnam and Veca, has been started.
The program opener is Celadon City, developed by Gamuda Land Group.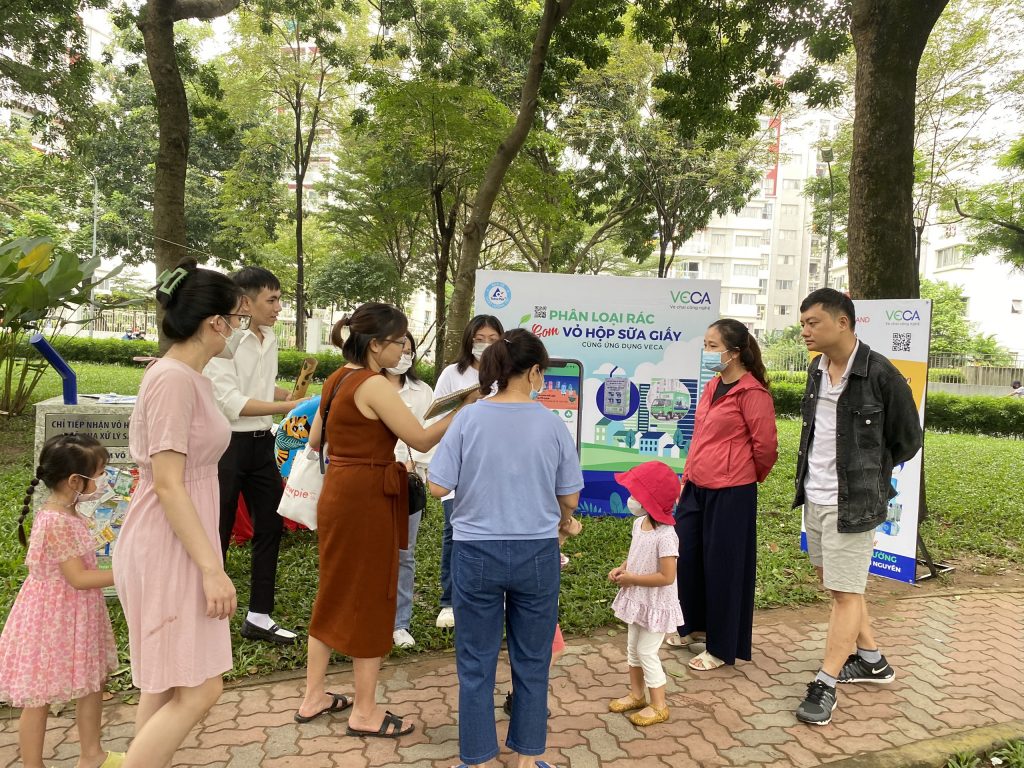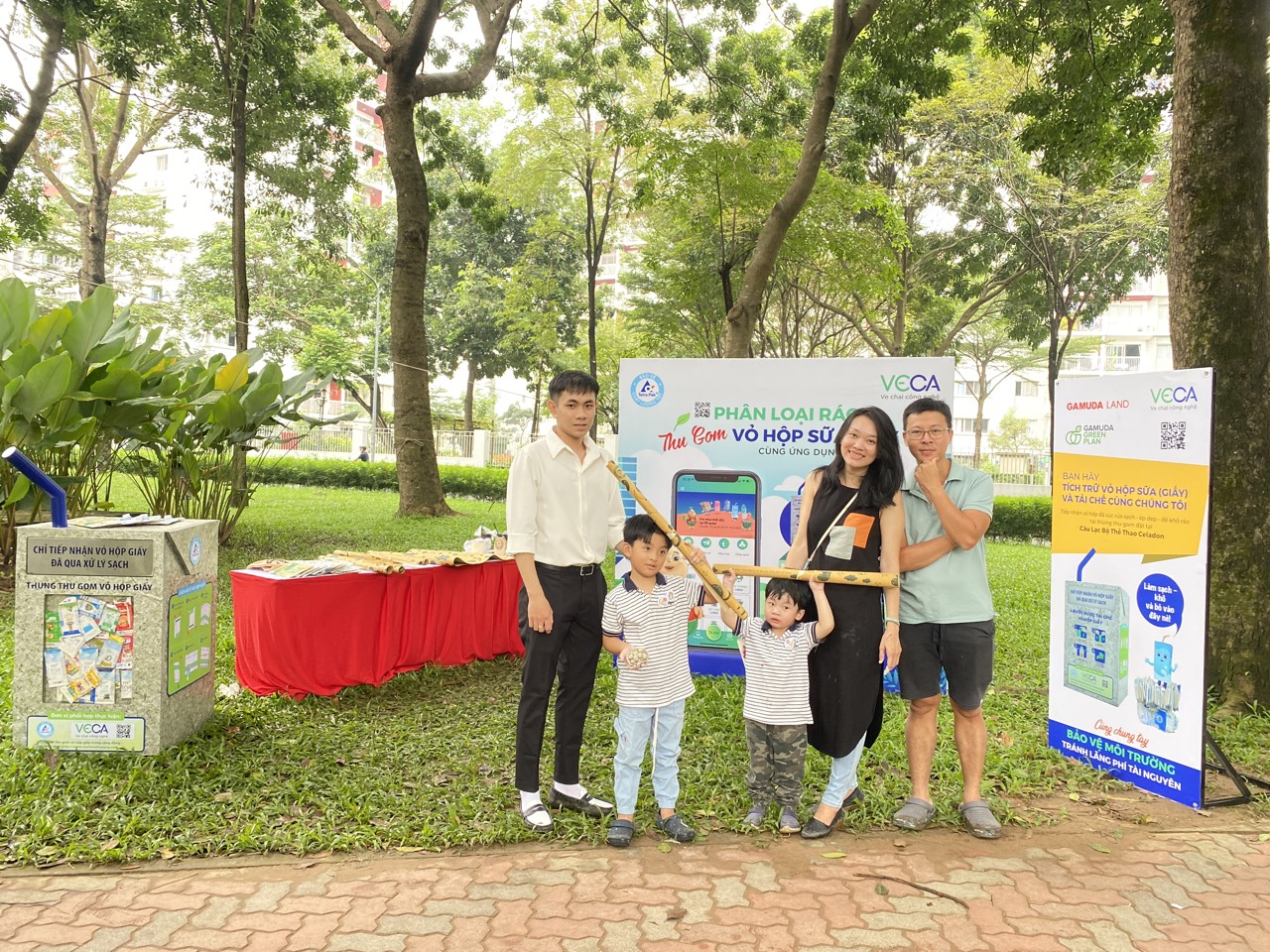 Last Sunday in Octobor 9th 2022, Veca had an introduction to citizens in Celadon City about the appropriate treatment for packagings, the collection box and the scrap-collecting activities in Veca App.
Collection Boxes are now installed at the sport Clubs in Celadon City.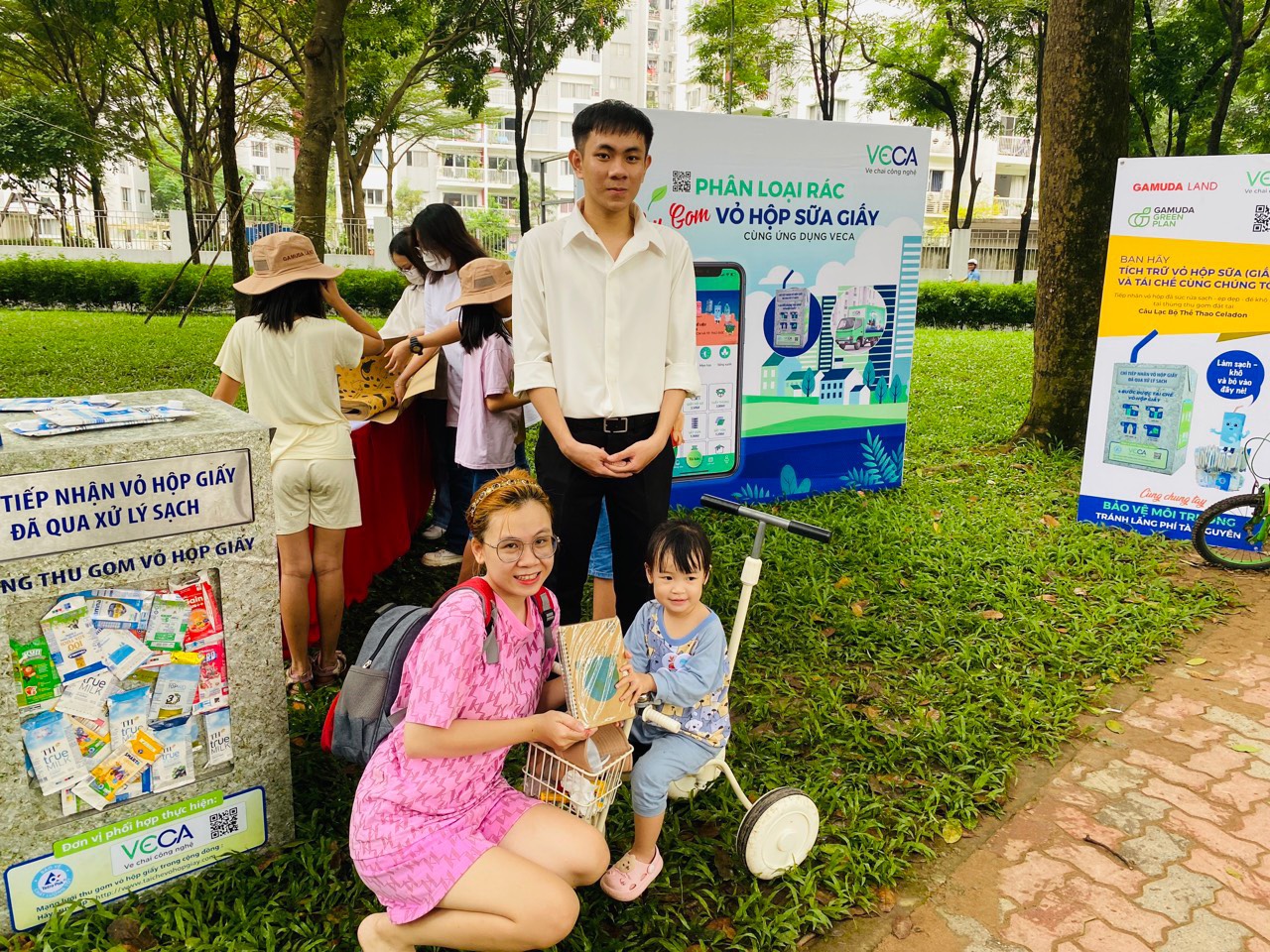 ---